we are auto air conditioner factory ,special auto compressor supplier,we are sanden 505,5h09,sanden 507,sanden 5H11,SANDEN 508,5h14,sanden 510 5H16,DENSO 10S11C COMPRESSOR,DENSO10S15C COMPRESSOR,DENSO 10S17C COMPRESSOR,DENSO 10S20C COMPRESSOR,DENSO 10SR19C COMPRESSOR,DENSO 10P13,DENS0 10P15,DENSO 10P17,DENSO 10PA15C,DENSO 10PA17C,DENSO 10PA20C,DELPHI CVC COMPRESSOR,7SBU16C COMPRESSOR,7SEU17C COMPRESSOR,HYUNDAI HS15,HS18,VS16,VS18,DCS17E,MAZDA 3,MAZDA 6,COMPRESSOR 10P15,COMPRESSOR 7SBU16C,FIAT COMPRESSOR,SANDEN 7V16,6V12,PXE14,PXE16,DCW17,RENAULT CLIO COMPRESSOR,FORD FS10 manufacturer.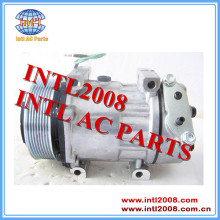 Min. Order: 1 set
sanden 7H15 7980 8067 AC Compressor for SCANIA 114 124 144 164 T470 G420 P470 R340 R380 R420 R470 R500 R580 R620 10575186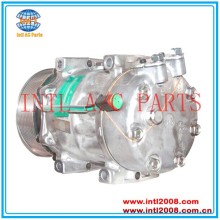 Min. Order: 1 piece
We are factory that can offer all kinds of car a/c compressor with high quality and competitive price, welcome inquiry !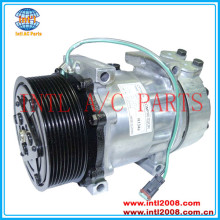 Min. Order: 1 set
Unit Price: US $ 50-90 / set
We supply Auto Compressor,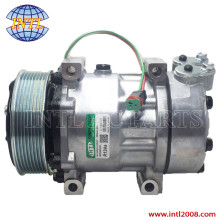 Min. Order: 1 piece

Unit Price: US $ 80-90 / piece

auto air ac COMPRESSOR Sanden 7H15 SD7H15 Scania P/G/R/T 1888033 1853081 8290 Sanden YE cylinder head 6023