we are auto air conditioner factory ,special auto compressor supplier,we are sanden 505,5h09,sanden 507,sanden 5H11,SANDEN 508,5h14,sanden 510 5H16,DENSO 10S11C COMPRESSOR,DENSO10S15C COMPRESSOR,DENSO 10S17C COMPRESSOR,DENSO 10S20C COMPRESSOR,DENSO 10SR19C COMPRESSOR,DENSO 10P13,DENS0 10P15,DENSO 10P17,DENSO 10PA15C,DENSO 10PA17C,DENSO 10PA20C,DELPHI CVC COMPRESSOR,7SBU16C COMPRESSOR,7SEU17C COMPRESSOR,HYUNDAI HS15,HS18,VS16,VS18,DCS17E,MAZDA 3,MAZDA 6,COMPRESSOR 10P15,COMPRESSOR 7SBU16C,FIAT COMPRESSOR,SANDEN 7V16,6V12,PXE14,PXE16,DCW17,RENAULT CLIO COMPRESSOR,FORD FS10 manufacturer.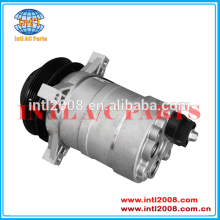 Min. Order: 1 set
air conditioner ac COMPRESSOR HARRISON H6 SANDEN SILVERADO 2.5 8V DIE 6CC 97 > 99 SILVERADO 4.2 8V DIE 6CC 97 > 00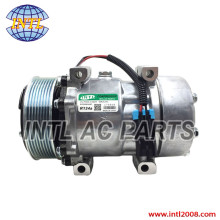 Min. Order: 1 set
AIRCON Compressor SANDEN 4314 SD7H15SHD 4314 PV8 119mm 12V VERT PAD 90DEG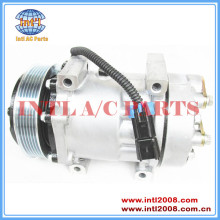 Min. Order: 1 set
The Accumulator or Filter Drier should always be replaced when the Air Conditioning System is opened.